By default, in MovieRecorder, there are 2 recommended presets for DNxHD:
DNxHD 120/145
DNxHD 185/220
The 2 numbers represents the bitrate depending on whether you are in 1080i50 or 1080i59.94. MovieRecorder will automatically adapt to the correct bitrate depending on the format of the source.
But there are more bitrates available. To be able to use them, you will have to create a new user preset.
Create a new user preset
For that, go to "Preferences > AVPresets". You can either create a new preset simply by clicking on the + icon. But you can also duplicate a preset. Under the RECOMMENDED PRESETS section, open the DNxHD disclosure icon. You should see the recommended presets, select one and duplicate it by using any of these:
use the cmd + D keyboard shortcut
right click and select "duplicate"
click on the wheel icon at the bottom of the list and select "Duplicate"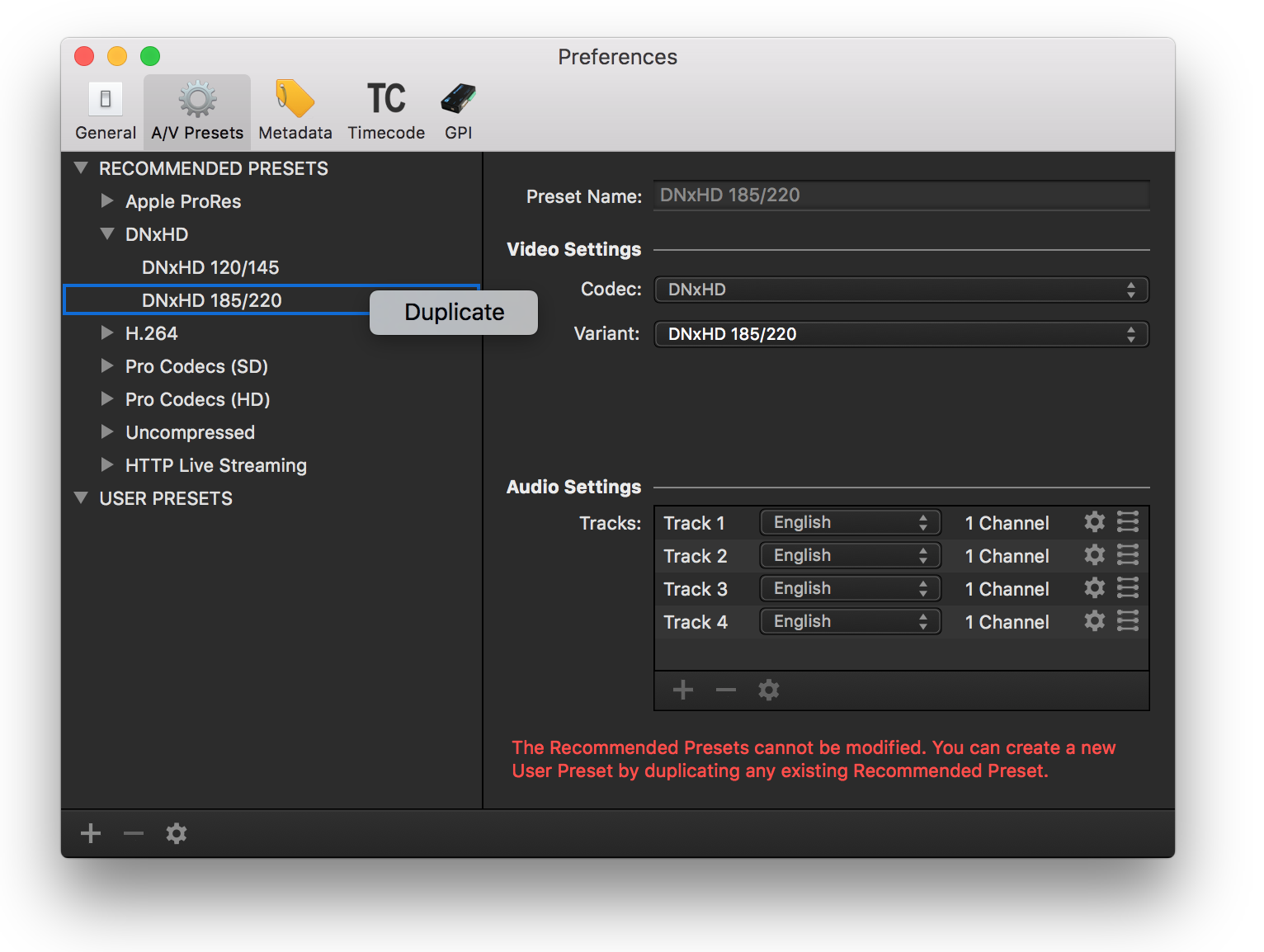 Once your user preset is created, you can give it a name and configure it the way you want.
Available bitrates
Once you have made sure to select the correct codec, you should be able to click on the "Variant" popup menu to select which type of bitrates you want to use.
More information on the different variants of the DNxHD codec can be found on Avid's website.