Multicam Logger can integrate with production switchers in different ways:
through IP connection when using Blackmagic-Design ATEM production switchers
using the GPI & tally outputs of a production switcher (requires GPICommander)
using MIDI
Compatible Switchers
You should find a switcher that can output MIDI. Either
using a "real" MIDI output. In that case you will need to connect the MIDI output to a USB MIDI device that you then connect to your computer.
or it will be done through a USB connection. In that case you can connect the production switcher directly to your Mac, which make it easier than the above. An example of a production switcher with MIDI output through USB is the Roland V-1SDI.
Configure Multicam Logger
Select the MIDI device in preferences
Once you have connected your production switcher to your Mac (either directly or through a USB MIDI device), go in the preferences of Multicam Logger and make sure that the MIDI checkbox is enabled and select your MIDI device:
Learn the Notes to each inputs
Then in the table above, select the number of inputs that your production switcher has:
And finally for each of these inputs, click on the "Learn" button:
So that the "Waiting for a MIDI note..." popover shows up:
And then on the production switcher, push on the program button corresponding to that input. The popover window should then show up and a MIDI note should be indicated in the last column: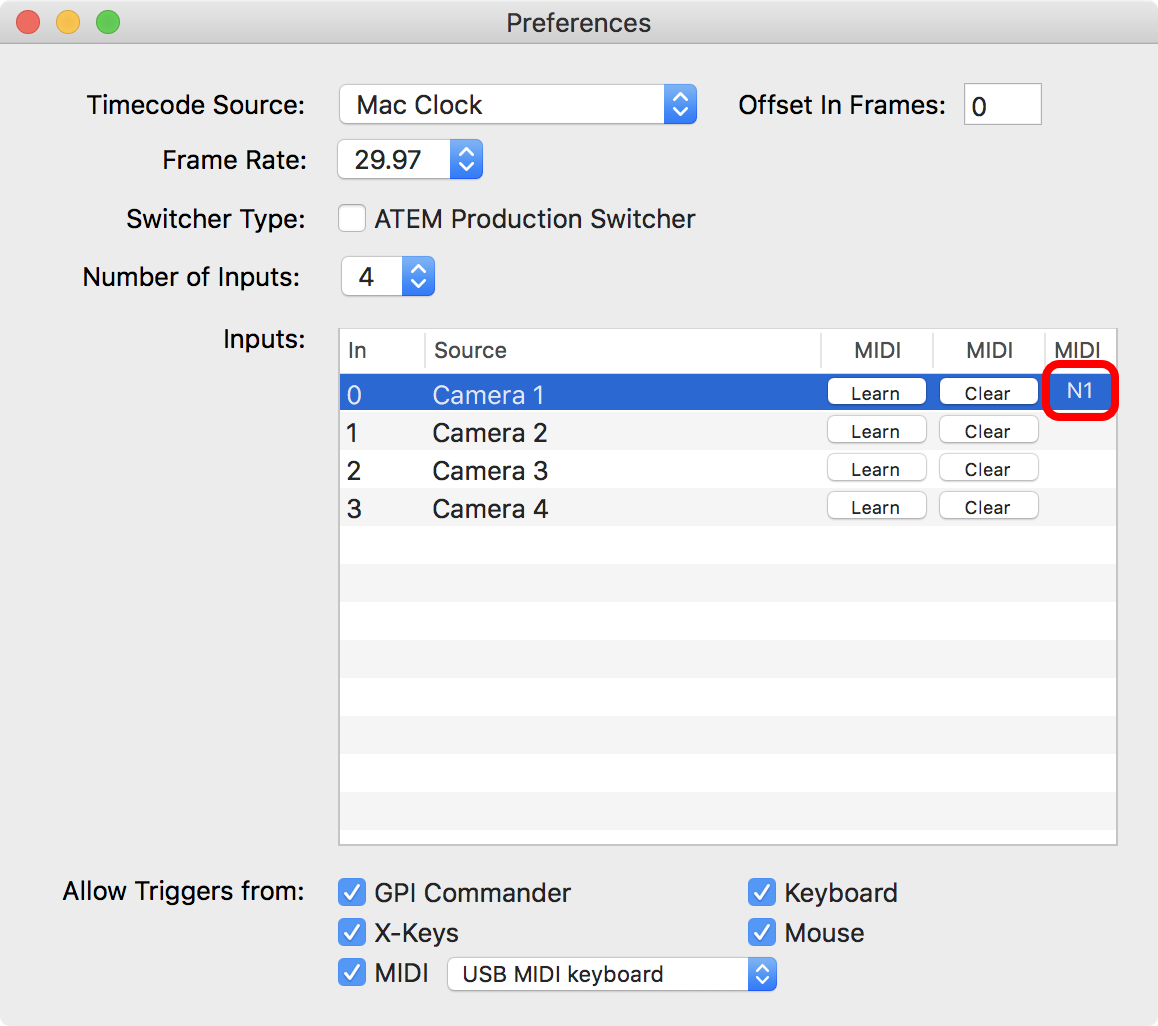 Do that for all inputs, and that's it! Now you can use Multicam Logger as with any other production switcher, start logging and log all changes of camera.